Behind the Mist
For the time being 'Behind the Mist' is only supported at https://app.playrole.com.
There are four sheets available ( links below - one for each season).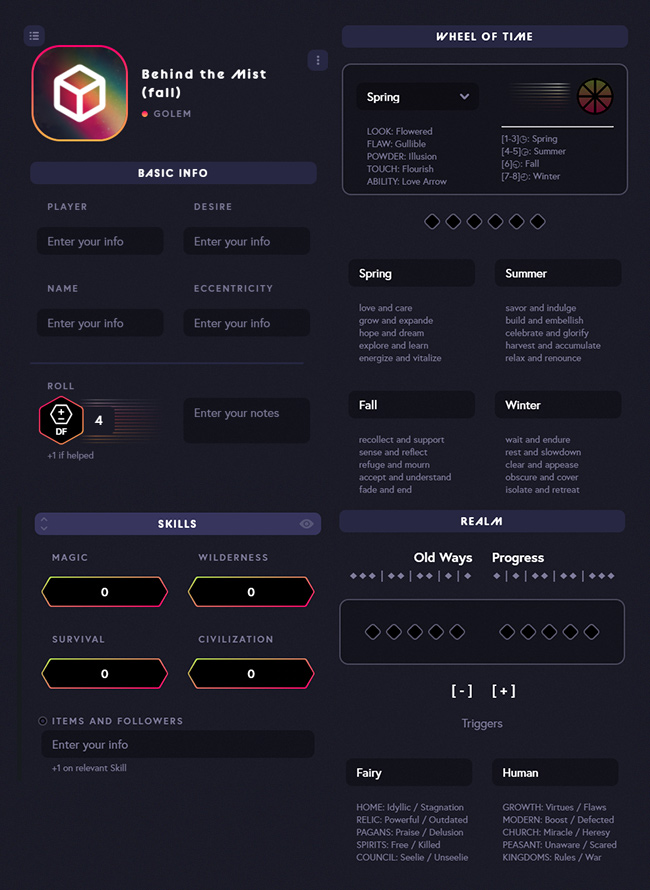 ---
If you want to use other platforms, you're free to create your own sheet and adapt them at will as long as you credit the game and the author.