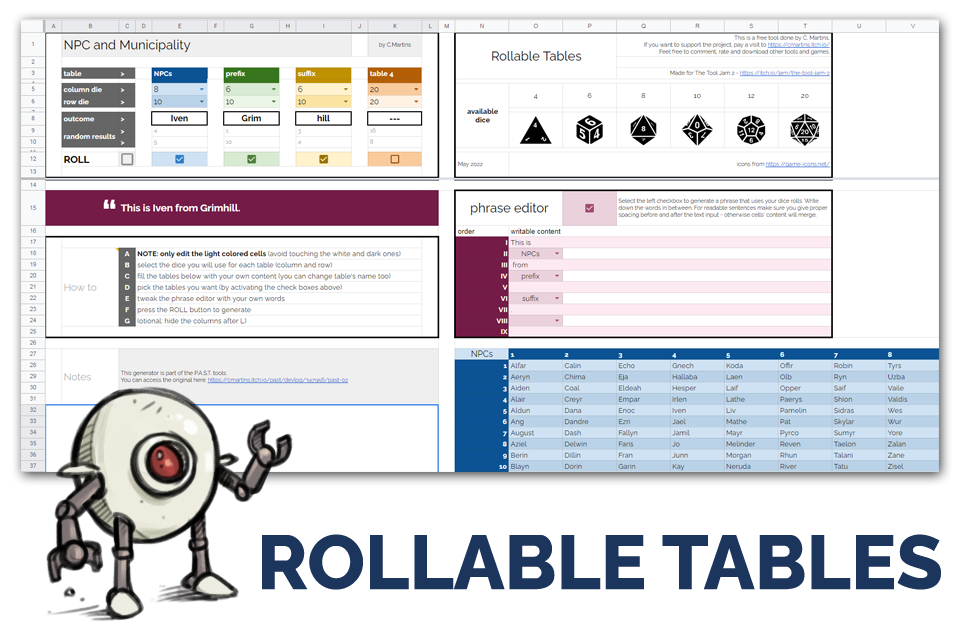 Rollable Tables
About
This tool is just a google sheet. It generates random content by extracting information from your tables. Edit at will and use it to boost your TTRPG sessions.
Context
In the past two years, due to covid, we've changed the way we play TTRPGs. Remote sessions have become the standard way for most of us, right? Although a lot of apps were developed I found myself using the programs my players and I were already familiar with.
One of the things I've struggled the most was the " software and windows management". Since I use spreadsheets quite often for character creation and gameplay it helps me having random generators right there in the next tab.
#PUFF Tool was born.
The Jam
This asset was created for The Tool Jam 2 .
The optional theme was "serious limitations". I decided to embrace that idea by reducing the options to "Dice values only" . For instance: if you want to use a deck of cards do generate random content you can't - only dice!
How to
"Download" the file. Duplicate the template and follow the steps to create your own table.

A > only edit the light colored cells;
(avoid touching the white and dark ones)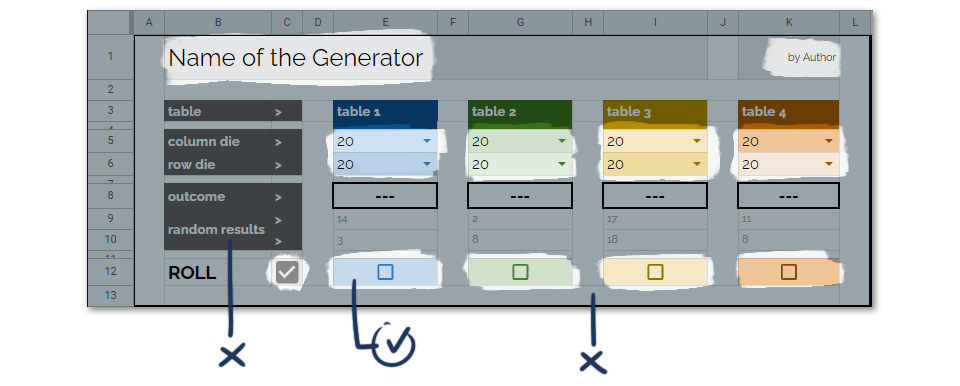 B > select the dice you will use for each table (column and row)

C > fill the tables below with your own content;



D > pick the tables you want;



E > tweak the phrase editor with your own words;


F > press the ROLL button to generate;
G > (optional: hide the columns after L)

Share your content with the community in the "Awesome Tables" thread (below).